Kenya News
FBI Warns TikTok Users on Latest Trends It Claims Are Alarming
America's Federal Bureau of Investigations (FBI) on Friday, December 3, asked TikTok users to exercise caution when publishing content on the application.
FBI Director Chris Wray raised the alarm over possible invasion of Privacy through exploitative technologies.
Wray warned that a foreign nation can control the app's recommendation algorithm, "Which allows them to manipulate content, and if they want to, to use it for influence operations."
Tiktok Logo: Twitter
The FBI director further claimed that the foreign nation is using TikTok to collect data on its users that could be used for traditional espionage operations.
"All of these things are in the hands of a government that doesn't share our values," the FBI warned.
Without providing more evidence, the FBI claimed that TikTok's algorithm may lead to specific ways of thinking or doing things.
"While we can't comment on the specifics of those confidential discussions, we are confident that we are on a path to fully satisfy all reasonable U.S. national security concerns and have already made significant strides toward implementing those solutions," Wray explained.
Kenya has some of the highest numbers of TikTok users in Africa, with over 8 million registered on the application.
World Population Review (WPR) shows that 27 per cent of the Kenyan population of 54,027,487 is on TikTok. 
The majority, however, use the application to watch funny videos, while others sell products.
TikTok gained popularity in Kenya at the onset of the pandemic in 2020 when movement was restricted through the Public Health Act. 
It's so unlikely that Kenyans will drop off TikTok based on the advisory by the Federal Bureau of Investigations (FBI) warning.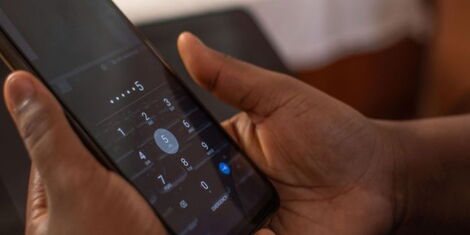 An image of a phone user inserting a pin on their mobile phone.
File