Kenya News
France Selects KTN Journalist to Represent Kenya in Global Event
Mwangi Maina, an award-winning journalist, on Saturday, December 3, revealed that he was selected by France to represent Kenya on the programme for Future Leaders scheduled to be held in Paris in 2023.
Mwangi is the pioneer of the TV series focusing on diplomacy and regional affairs, The Diplomat, which airs on KTN News. 
He has also produced a dozen pieces for The Africa Report, an English-language monthly magazine focusing on African politics and economics.
Mwangi describes himself as an ardent fact-checker who engages in an in-depth look at newsroom fact-checking and bulletproofing before publication or broadcast.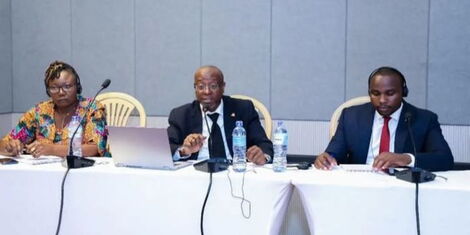 A photo of Mwangi Maina during the Great Lakes Region meeting in Burundi on 23 November 2022.
Instagram
Mwangi Maina
Future Leaders is an annual program that brings together young emerging leaders and opinion shapers from all over the world to meet different French personalities, politicians and economists. 
Notable Kenyan leaders who have benefited from the program include the late Kibra Member of Parliament (MP) Ken Okoth, Gilgil MP Martha Wangari, and Former Mombasa Senator Hassan Omar, among others.
Future Leaders Invitation Programme (PIPA) allows these future leaders from the political world and civil society to spend time in France to hold high-level meetings relating to their activities.
The programme, which runs for one week, was created in 1989 and is run by the Ministry for Europe and Foreign Affairs Strategy, Analysis and Policy Planning Centre.
Every year, 75 promising young leaders are invited from around the world to France under the Future Leaders Invitation Programme.
The participants, aged 25 to 45 at the start of their careers, are aided in learning more about France.
They can be elected representatives, political leaders, senior civil servants, representatives from the economic arena, academics or members of civil society.
Since the programme was launched, over 2,000 people from 159 countries have participated.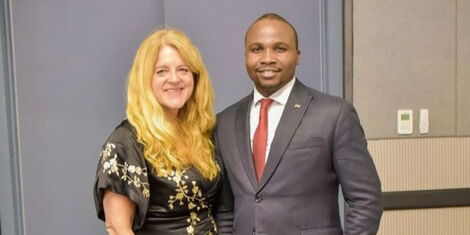 A photo of Mwangi Maina with former Norwegian Minister for International Development on 22 November 2022.
Instagram
Mwangi Maina