Kenya News
Meet 24-Year-Old University Dropout Who Created Own Book App
Kibet Oranja is a university dropout who is currently dependent on his own inventions for survival and offering solutions.
He joined the University of Edinburgh in Scotland to pursue a bachelor of arts in 2018 but dropped out after only eight months.
Speaking to Kenyans.co.ke, on Sunday, November 4, Oranja stated that he was not into studying and felt his parents were unnecessarily spending too much money on him.
"I felt school was not a place I belonged. My belief was parents were wasting a lot of money on my education while I was not serious about the courses," he stated.
Though bitter, Oranja stated that his parents are currently his great supporters.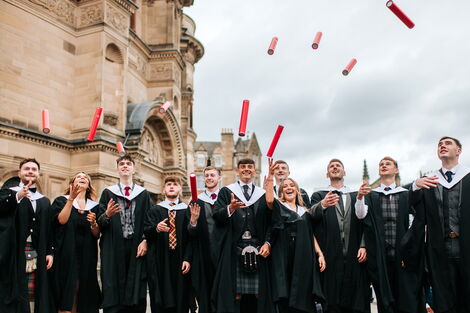 University of Edinburgh students during their graduation on November 25, 2022
Twitter
University of Edinburgh
"They were so bitter after I dropped out but experienced a turn of events after launching my app. They are currently so supportive. They thought I had ruined my life by dropping out of school," he uttered.
The app he launched, Laibo, which he derived from the word Library, offers a platform for the public to access books of their interest but it mostly focuses on students' books.
The app, which is available on Google Play Store, is designed in a simple way for easy use. It is categorized into different genres with the amount of money one is charged for each book indicated and where the book user is supposed to pick a copy.
He has been earning from project even though it is still at infancy stage. He got the idea of venturing into the app in 2021 during the pandemic after seeing how schools had been interrupted.
"I had no role model whom I can say inspired me to begin Laibo. I did it out of desperation and I needed money, especially during the pandemic period. 
I was greatly touched after seeing how learning had been disrupted and that is how I came up with the idea to invent an app that will help students continue with their studies," he explained.
He is hopeful that in the near future, Laibo will blossom the go-to app and will be embraced by the whole world.
"In 5 years time, Laibo will be the go-to app for every student in the whole world," he stated.
His biggest challenge is coordinating the users as he currently has over 100 active users.
"The biggest challenge am facing is working with people. Working with people is difficult," he told Kenyans.co.ke.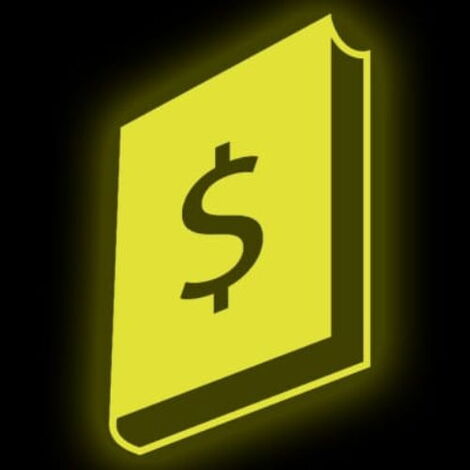 A photo showing the Laibo app logo
Kenyans.co.ke
Kibet Oranja