Ghana News
Practice prudent HR in harsh economic times – CIHRM President
Dr. Edward Kwapong, delivering his speech, while Dr. Ebenezer Agbettor, Mr. William Easmon, Mr. Leo Quacoopome (Vice President of CIHRM) and Paul Nartey, Board member of the Certification board look on admiringly.
The President of the Chartered Institute of Human Resource Management Ghana (CIHRM), Dr. Edward Kwapong, has charged Human Resource (HR) Practitioners to use Prudent HR Practices in this harsh economic condition of Ghana and other parts of the world.
According to him, there is no gainsaying that the current economic circumstances are harsh beyond description.
He said employees in industry are suffering just as workers in the public service, yet, HR practitioners are to ensure attainment of organisational goals through efficient and effective mobilization of human resources.
This, he said, calls for innovation and thinking outside the box in maintaining harmony and keeping staff sufficiently motivated.
Dr. Kwapong said this at the 14th Graduation ceremony of the Chartered Institute of Human Resource Management Ghana.
The graduation ceremony, which is also the fifth under the Charter status of the Institute, witnessed 238 Associates members graduating, bringing the total number of Associates membership from 1,305 to 1,543.
In his welcome address, the Chief Executive Officer (CEO) of CIHRM, Dr. Ebenezer Agbettor inspired the newly graduated HR Professionals to step out there and be good ambassadors of the profession that they had chosen and for which they were being honoured.
"You must stand tall as you need to distinguish yourself from the cowboys/girls parading on the corridors of industry. I encourage you to pay attention to HR value-added initiatives in the areas of agility, scalability and culture in the wake of the new narratives in the HR space".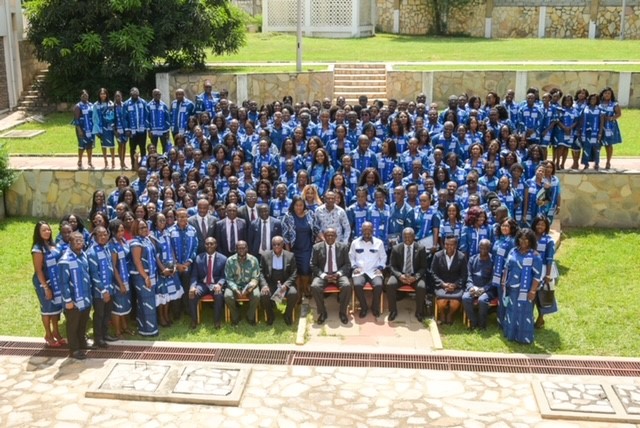 "Automation of HR operational activities, Hybrid working, flexible working regimes, work-life balance, managing gig workers, rise in digital people management, digital/smart office environment, human/robot collaboration, diversity and employee engagement, are some of the real changes occurring, that HR professionals are expected to lead the transformational agenda and manage the situation professionally to ensure organizational survival and competitiveness into the future", CIHRM CEO told the new graduands.
Speaking under the theme: "Managing Talent in the midst of Uncertainties", the Guest Speaker for the occasion, William Easmon, HR Director of Absa Bank, told the new graduands to know who and what their talent strategy is for in the organisations they find themselves.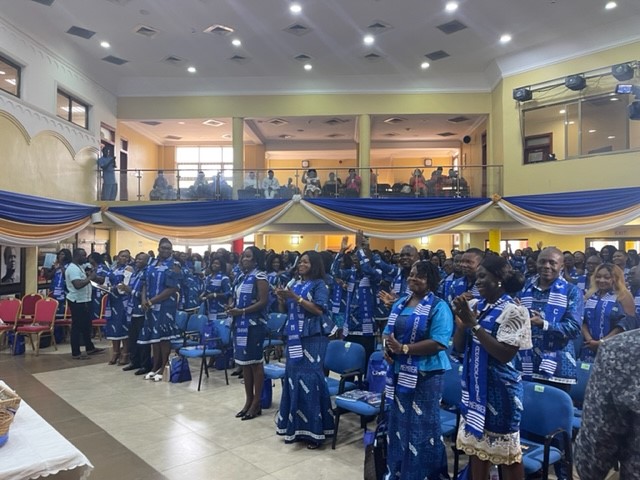 He admonished them to create individual career paths for their employees, increase on-the-job training and creating learning culture and coaching.
He cautioned that modern employees have slip feet so HR Practitioners must find a way to keep them by engaging them, talk to them about their career path and goals, avoid biases, avoid judging people by their appearances and ensure the talent management strategy in their organizations are data led.
DISCLAIMER: The Views, Comments, Opinions, Contributions and Statements made by Readers and Contributors on this platform do not necessarily represent the views or policy of Multimedia Group Limited.